Finally, I am able to walk with out holding onto a crutch, cane or whatever was in arms reach. Actually this ankle is healing faster than I expected but boredom has a way of making time stand still.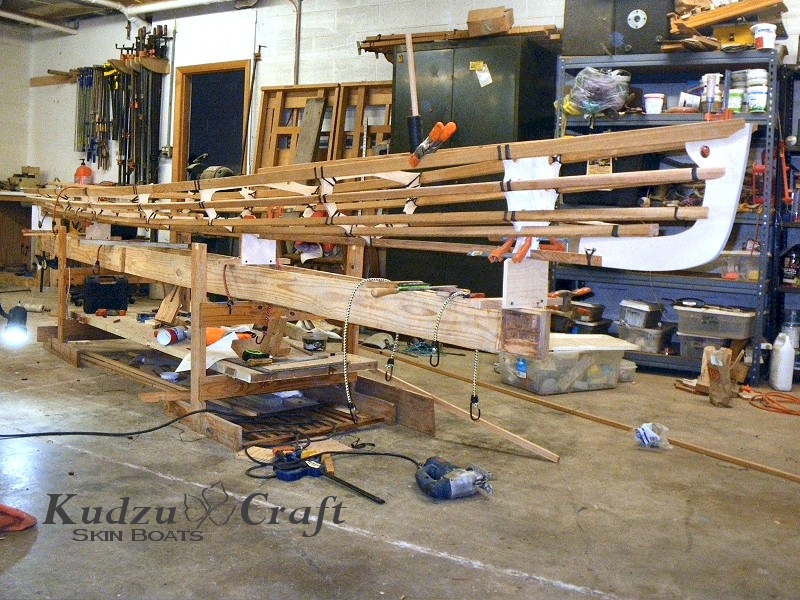 It is starting to look a lot like a boat. The hull is getting really close to being done. You can get an idea of its shape in this photo.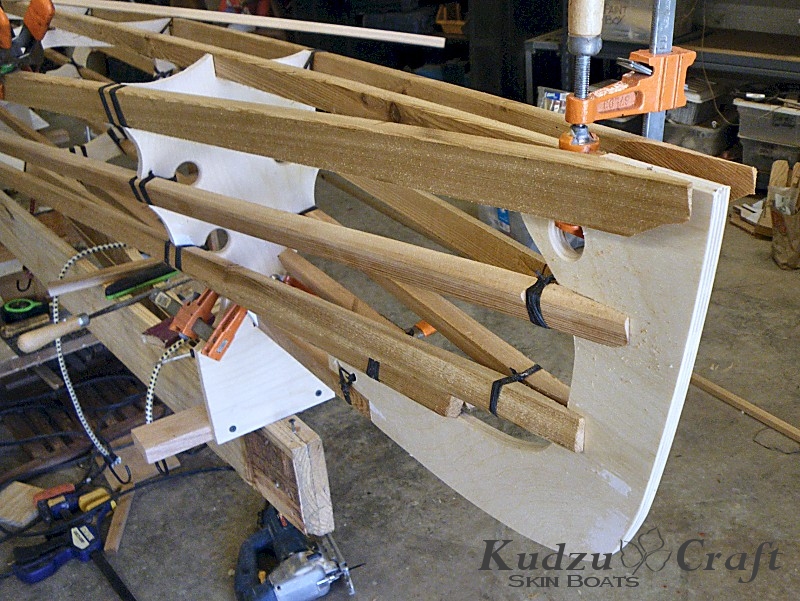 Bow is basically finished, just need to trim and lash the gunwales in place.

I worked on the transom today. I wouldn't call it hard but I consider myself a decent woodworker. There was a lot of hand fitting to get everything right. Put in on the boat, take it off and trim a little. Put in on the boat, take it off and trim a little. Repeat and then repeat it again.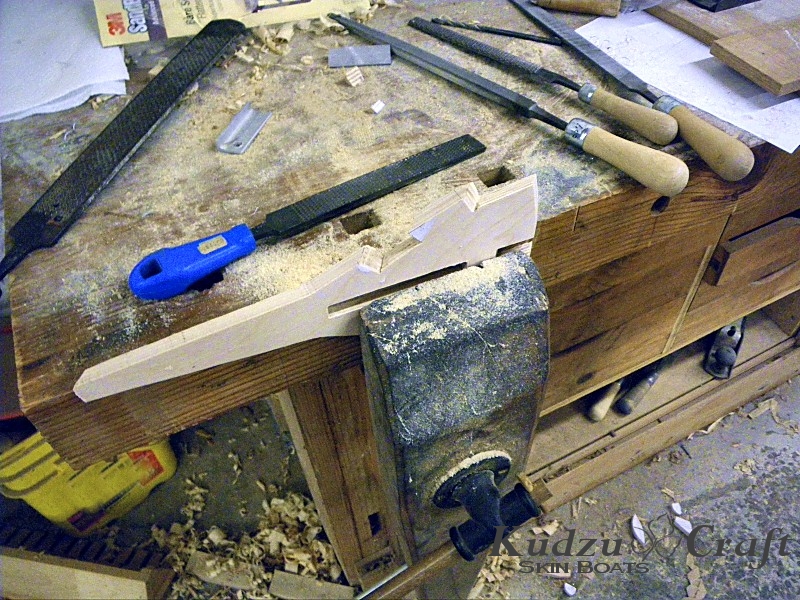 One my most used tools, my bench! Just so much easier to do jobs like this with the proper tool.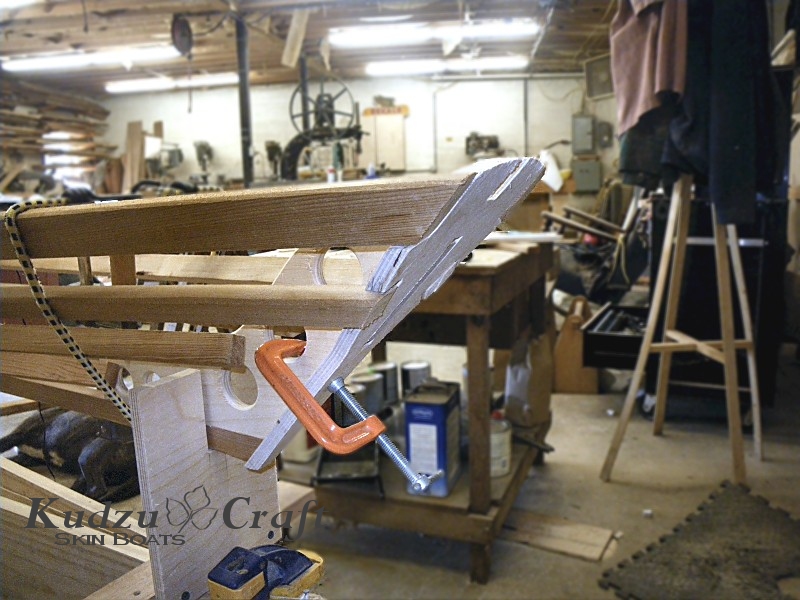 Here the transom is In place with the stringers trimmed. I really love the look of this transom but it is so small it's not easy to work on.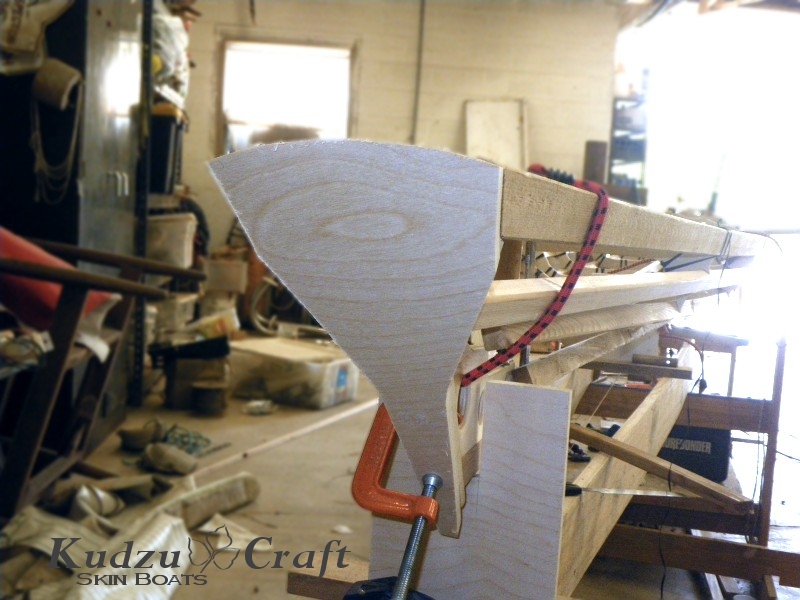 This will be the finished transom. It needs some trimming and detailing. It will be stained and varnished eventually. I am considering laminating a nice wood veneer on it. Of course it is it so small and its will barely show due to the rake, it so I am not sure if it is worth the extra effort.