When I bought a Veritas Large Router Plane a few years ago, I also made a storage rack for the plane and accessories that hangs on the wall behind me within easy reach when I work at the bench.  It keeps the plane handy, but off my bench top.  The design allowed storage to grow as my usage evolved (and as LV offered more blades).  The rack was fun to design and quick to make.  I thought other router-plane users might find it of interest. 
In summary:  Rack =  Plaque with cavity + perched Box + Shelf with replaceable Toolbar + auxiliary Prongs.  The cavity is sized to accept the blade in all configurations and extensions.  Rack is made from scraps of SYP construction lumber.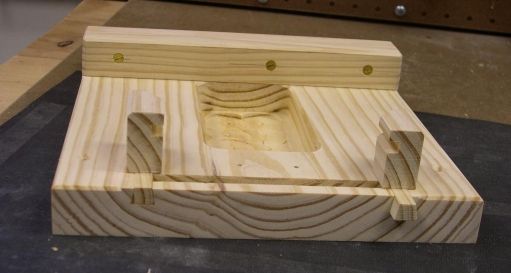 The Box is an interlocking structure to hold the plane, perched on the face of the Plaque.  The sides of Box insert from bottom of the Plaque on vertical stopped sliding dovetails.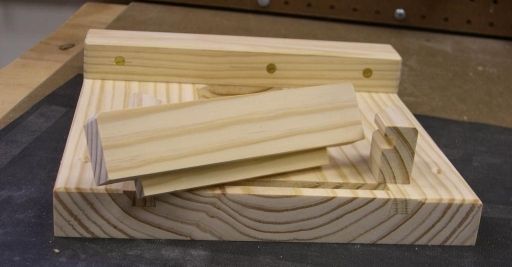 The floor of the Box is rabbeted at the back to engage a blind dado in the Plaque.  This locks the sliding dovetails in place.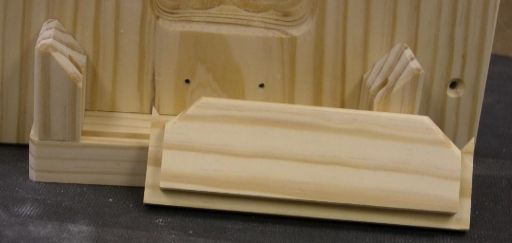 The front of the Box is rabbeted on three sides to engage grooves in sides and floor.  This locks the floor in place.
Triangular notches in upper corners of the Box give thumb-access to knobs of plane.  I glued it together, added a rubber floor mat to damp vibration, and the Box was done.
A narrow Shelf is attached to the Plaque with a horizontal sliding dovetail.  A replaceable Toolbar is screwed to top of Shelf for storage of extra bits.  Stopped grooves in the Plaque accept the sharp edges of extra bits.
Auxiliary Prongs were added to the Toolbar later as an alternative to the Box when using the OEM fence or other accessories like this 15º-sled.  They are retained by steel screws from the back of the Toolbar.
If I were to redesign this rack, I would probably strive for a single way to hold the plane.  The Box was the original concept.  It is neater and hides the blade better, plus it was more fun to design and make.  The Prongs were an ad-hoc addition to work with accessories I did not originally contemplate.  However, the current hybrid approach has served me nicely for the past 6 years, and I'm not likely to make a new one soon.
I made the sliding dovetails on an electric router table.  I roughed out the blade cavity and bored most holes on a drill press.  Most other operations were done by hand, many using the router plane itself.  Thanks for your interest.