A *long* overdue project has begun for mother-in-law.   Recent remodel had increased her 1st-floor bathroom size, but removed a closet.
Here was 3-weeks-ago 'tenoning project' to shore up the short-term hanger area:
Now I've started piecing together some sort of a wardrobe frame: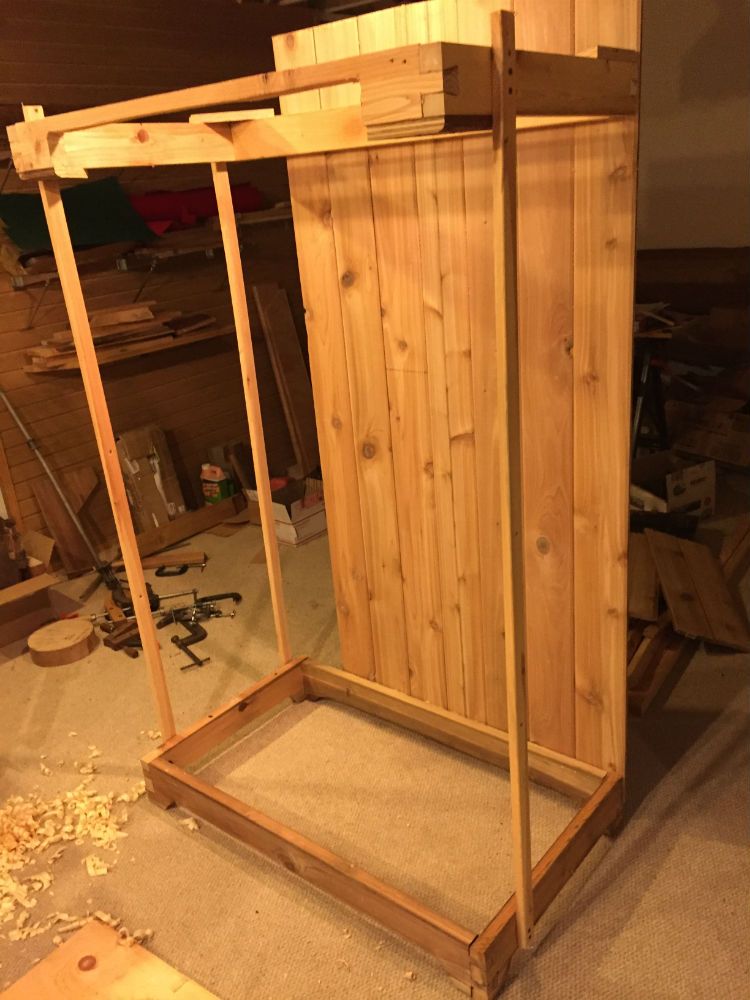 Today I found the LN140 could do a lot of rabbeting.  Easier to take the tool to the work, than the work to the tool, on a 6-foot plank!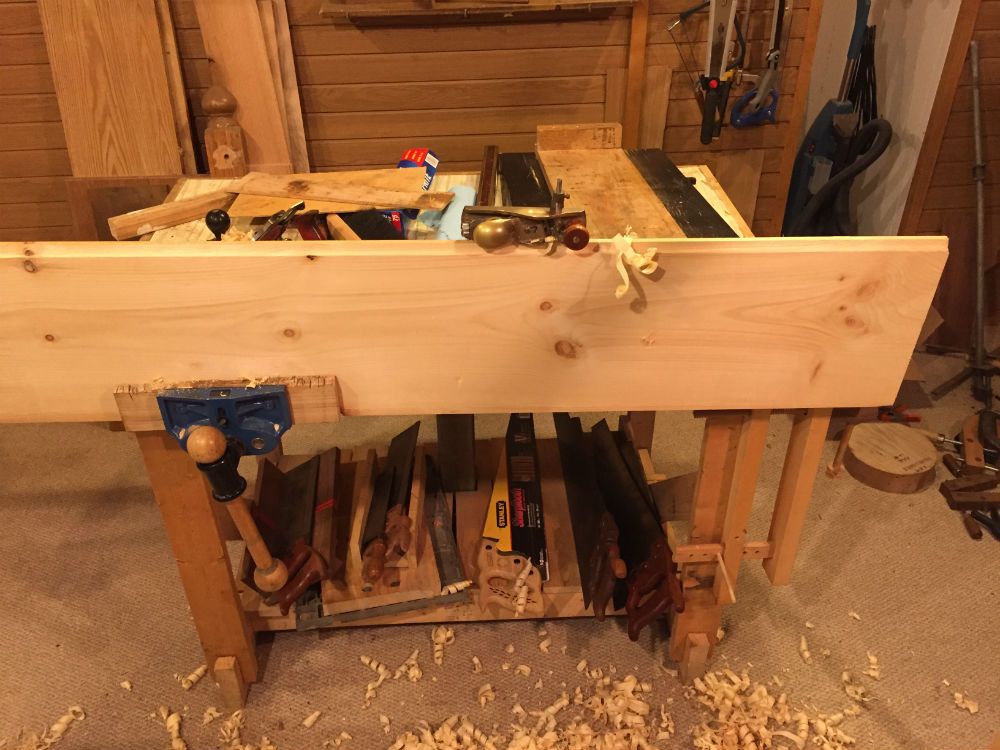 More to come.... eventually!
Chris
Chris